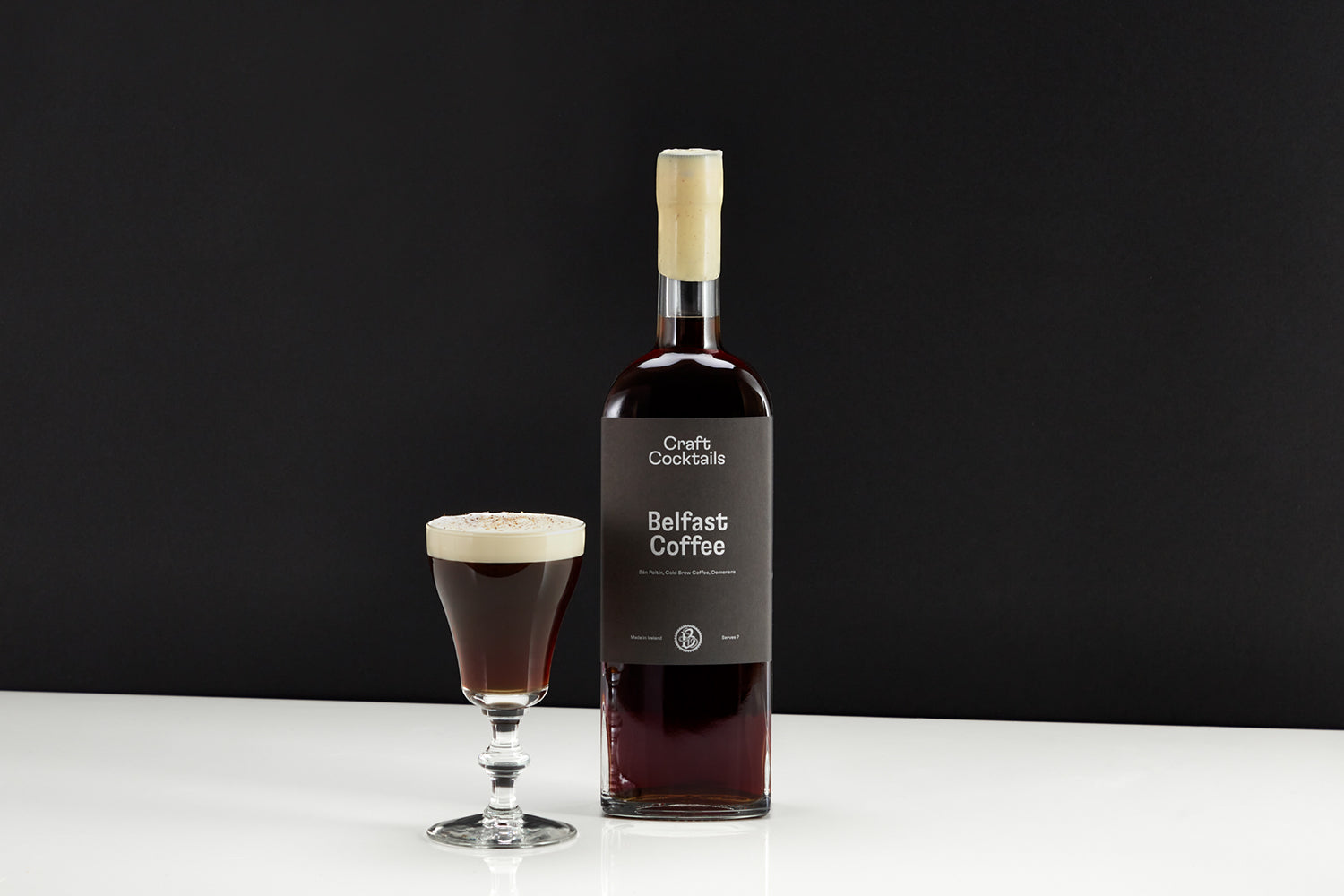 Belfast Coffee Limited Edition (Serves 6)
The Belfast Coffee is the house drink at the home of Craft Cocktails - Bar 1661. When a drink outsells the Guinness, you know you are on to a good thing. Adapted from Ireland's most famous mixed drink, the Irish Coffee, we give it a twist using cold brew coffee, premium Irish Poitín and rich demerara syrup. Served chilled and layered with double cream and fresh nutmeg, this is a drink to rival both its hot counterpart and the beloved espresso martini. Earthy, luxurious and bitter sweet, this is the next classic Irish cocktail. 

Based on a cocktail created by Bán Poitín, London, circa 2015.
Note: The Belfast Coffee is a Craft Cocktails online exclusive. Unlike our cocktails available for retail which are good for 6 months, this cocktail has a 4 week shelf life and should be enjoyed soon after purchase. The best before date can be checked on the side of the bottle.
Method
Chill, shake, pop, pour
Float a layer of double cream
Grate over fresh nutmeg


Craft Cocktails are hand mixed and bottled in Dublin 7 by award winning bartenders. Made using 100% natural ingredients so some sediment may occur, shake before use. Pop within 4 weeks and once open, refrigerate and drink within 3 days.