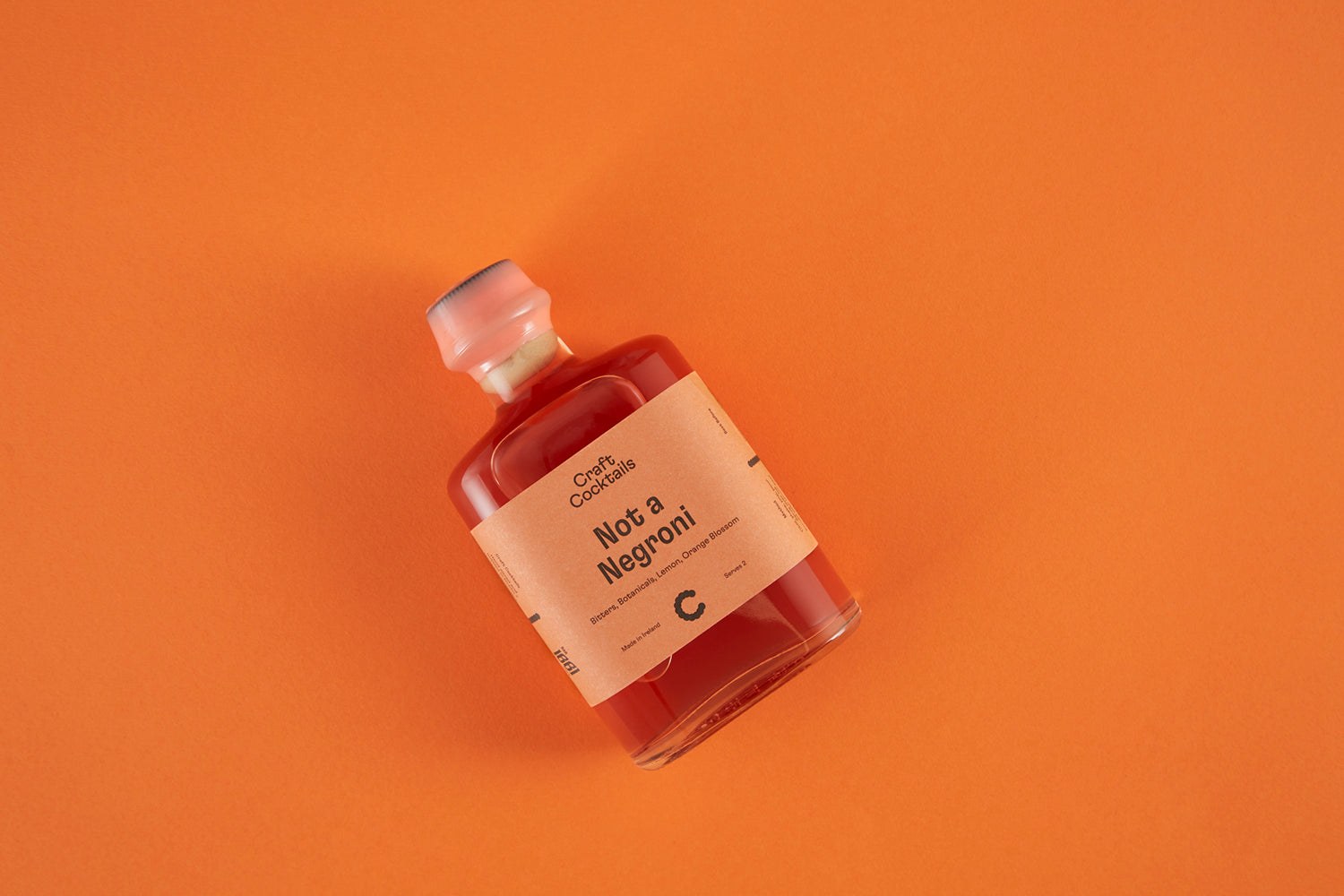 We've proudly taken the plunge into the zero alcohol space with this luxurious bittersweet twist on the much loved Italian aperitif. Our Not a Negroni is made for enjoying late into the evening with friends, or as a pre-dinner drink. A blend of bitters, botanicals, lemon peel and orange blossom, this non-alcoholic cocktail most definitely deserves a seat at the bar.

Strictly for adults only, a mocktail cocktail created by BAR 1661, Dublin, 2021.

Note: The Not a Negroni is a Craft Cocktails online exclusive. Unlike our cocktails available for retail which are good for 6 months, this cocktail has a 4 week shelf life and should be enjoyed soon after purchase. The best before date can be checked on the side of the bottle.

Method
Chill, shake, pop, pour
Serve over ice
Garnish with lemon peel


Craft Cocktails are hand mixed and bottled in Dublin 7 by award winning bartenders. Made using 100% natural ingredients so some sediment may occur, shake before use. Pop within four weeks and once open, refrigerate and drink within 3 days.