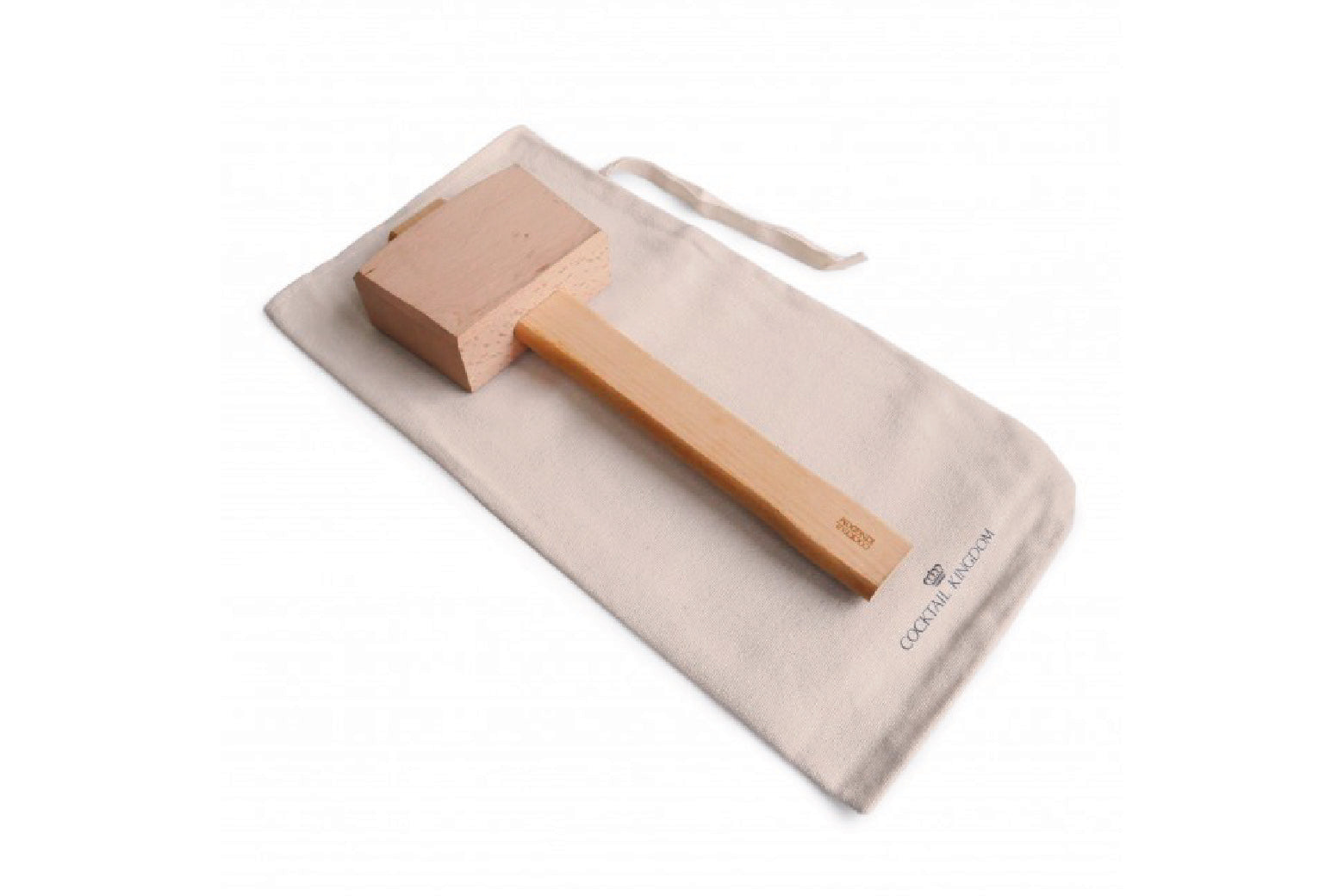 Lewis Bag + Crushed Ice Mallet
The Lewis bag is a home and craft mixologist staple, a sack made from professional-grade canvas with triple stitched seams. It's meant to be stuffed with cubed ice, then pounded by a wooden mallet into tiny shard. Excess liquid is absorbed, resulting in a beautiful, dryer ice.
Wooden Schmallet Ice Mallet and Lewis Bag set
100% cotton heavy duty canvas bag

Sturdy wooden mallet
Perfect for making crushed ice
Cocktail Kingdom products
Craft Cocktails are made for ease of serve - just chill, shake, pop and pour over beautifully formed ice!